This is a recipe for an Easy Ravioli Bake. It uses only four ingredients and takes less than half an hour to prepare this dish. Serve with a ciabatta roll or a salad as a very satisfying main meal. Use this recipe for a delightful ravioli bake which is super easy to make!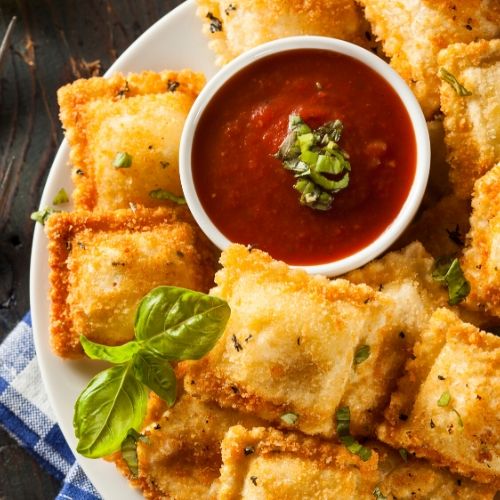 This is a recipe for Crispy Baked Ravioli. You may use cheese or beef ravioli. The recipe uses frozen ravioli, but it will work with home-made ravioli. Serve with sweet chili or heated marinara sauce. This lovely recipe uses ready-made ravioli. You can make fresh ravioli from scratch.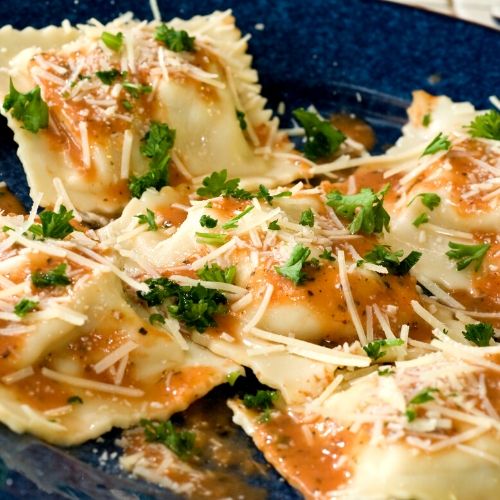 This recipe shows you how to make the ravioli from scratch, filling them with four kinds of cheese. To serve, refer to one of three of our recipes for delectable pasta sauces: Arrabbiata or Alfredo. A recipe to make the most delicious ravioli from scratch, using four cheeses.