This easy to follow recipe shows you how to make easter eggs. Make these delightful little chocolate eggs for the whole family to enjoy. If you like, you may fill them with small bites like M&M's or Jelly Tots.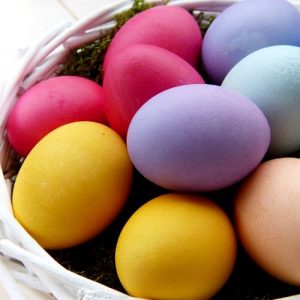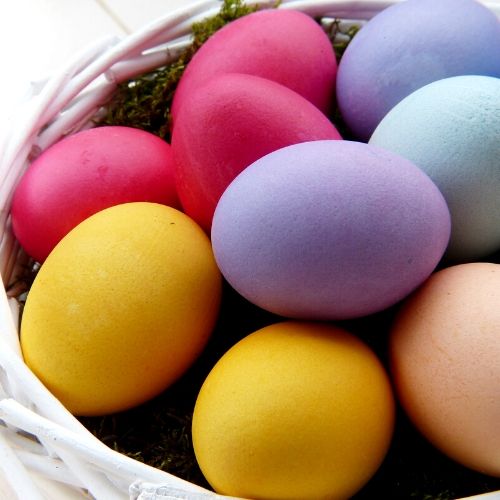 Homemade chocolate Easter eggs
Delicious and Delightful Easter eggs
Pin Recipe
Instructions 
To melt and temper your chocolate, place the chocolate buttons in a plastic bowl.

Heat the chocolate in the microwave for 30-second increments, stirring well in between.

Repeat this process until half of the chocolate is liquid, and the other half is solid chocolate.

Stir the chocolate to melt the remaining buttons and create a smooth mixture.

Polish your plastic egg mold with cotton wool.

Prepare the bench surface with a sheet of baking paper.

Fill the egg mold with the mixed chocolate until completely full.

Scrape the top surface and sides of the mold with a metal scraper or palette knife.

Tap the mold on the bench to eliminate any air bubbles.

Holding one side of the edge, turn the mold upside down over the bowl or onto a sheet of baking paper and tap the mold using the handle of the scraper to remove any excess chocolate, until it reaches your desired thickness (be careful not to make the shell too thin).

Scrape the mold while it is still upside down. Turn the mold over and ensure the top surface of the mold is scraped clean.

Place the mold on the prepared baking paper surface, open side down.

You should bang the mold down to push the chocolate to the edges.

Leave to set at room temperature for 10-15 minutes.

To ensure your chocolate has set enough, make sure that the chocolate isn't sticking to the baking paper.

If it is, leave to set for a few more minutes.

Turn the mold over and scrape the top again.

Place it into the fridge for 15-20 minutes to fully set and allow the chocolate to contract from the mold.

Meanwhile, warm a clean tray in the oven to 50°C. To remove the chocolate from the molds, tap on a bench, and gently twist as you would to an ice tray.

Choose two halves, gently rub over the warm tray until the edges begin to soften. Press the edges together and leave to set.
Nutrition
Calories:
962
kcal
Carbohydrates:
111
g
Protein:
14
g
Fat:
58
g
Saturated Fat:
34
g
Cholesterol:
24
mg
Sodium:
144
mg
Sugar:
106
g
Vitamin A:
480
IU
Vitamin C:
6
mg
Calcium:
385
mg
Iron:
2
mg
We hope you enjoyed this homemade easter eggs recipe!